Mrs Dawson - Class Teacher
Miss Thomson - Teaching Assistant
P.E. is taught on Tuesdays and Fridays.
Please make sure your child attends school in their PE uniform on this day.
PE Uniform - Black jogging bottoms, shorts or leggings, a white t-shirt, school jumper or cardigan and trainers or pumps.
Reading books must be brought into school daily. The children are responsible for changing their own books. The progress of the children is monitored and they will be assessed and change book levels throughout the year.
Homework is given out every Friday and must be returned by the following Tuesday. Homework consists of: Spellings, Reading, English and Maths or a Topic piece of work.
All homework is linked to the previous week's learning, however, if your child is finding it challenging, please ask them to bring it into school and have a chat with us.
As ever, if you have any problems, worries or questions please don't hesitate to contact me!
Best wishes,
Mrs Dawson
Visit from Rev Laura
On Wednesday 4th January, we had a visit from Rev Laura to try and answer the question Who is the Messiah?
The children had to answer the clues to work out who it might be.
We then looked at ways we can talk to God, maybe in a quiet space or using an object to help us focus our thoughts.
Then we made prayer people to thank god and write out our hopes for the future.
Christmas Enterprise
December 2022
For our enterprise we made hot chocolate spoons and sold them for £1.
We have made £26 profit for our party.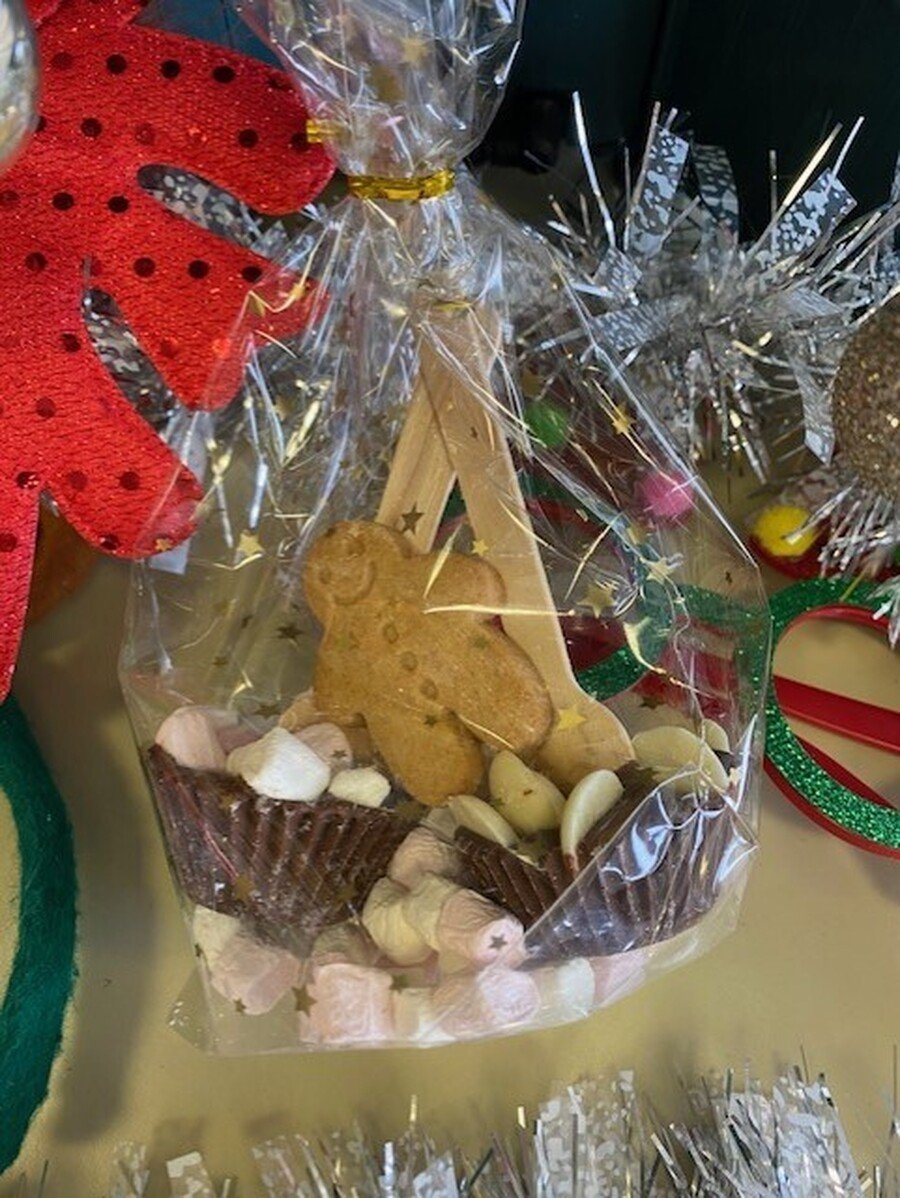 Some photographs from our Year 5 Crafternoon, we had a brilliant time. Thank you to all the parents that came.
Year 5 have created some wonderful Anglo Saxon work for our displays in School. The children have made their own Anglo Saxon Shields, and have written a diary extract about the invasion of Britain.
As part of our English topic, we worked as a group to think of ways we could persuade the rest of the class to buy our new product. We then had to present it to the class to see if they would buy it.
Parents information Sheets
| Name | |
| --- | --- |
| Year 5 Information for Parents Overview Aut 1 2022 - A Kingdom United.docx | Download |
| Year 5 Information for Parents Overview Spr1 - 2023 - Earthlings.docx | Download |
| Year 5 Parents information sheet Aut 2 2022 - Food Glorious Food.docx | Download |
| Year 5 Parents information sheet Spr 2 2023 - Inventions and inventors.pdf | Download |
| Year 5 Parents information sheet Summer 1 2023 - Amazon adventure.docx | Download |
Showing 1-5 of 5